Search results ( products)

Speedway 5

60Km/H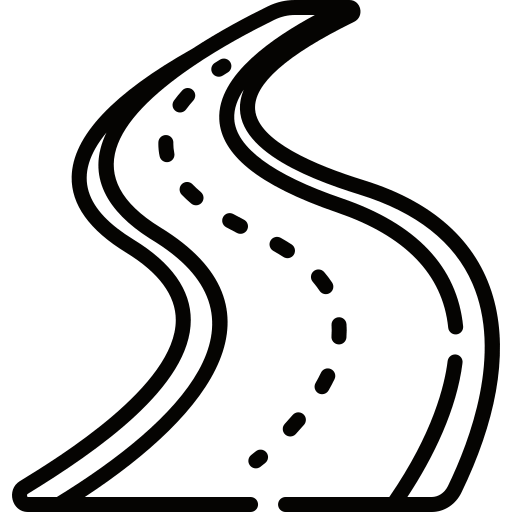 100Km

12H

130Kg

30Kg
Electric scooters Speedway 5 of the brand SPEEDWAY
It measures 121.9 cm in length, 56.4 cm in width and 118 cm in height when unfolded and weighs approximately 30kg. A significant weight which is justified by its effectiveness. Indeed, with a maximum speed of 50 km / h, and a great power of autonomy, it can reach up to 70 km.
In addition, depending on the weight of the driver (up to 110 kg), the battery level, the road condition and the outside temperature, the scooter is competent to climb 20 ° climbs. It gives the choice to two Li-Ion type battery capacities: 18.2 Ah or 23.4 Ah, with a 60V supply, its recharge being between 6 and 12 with a standard charger. It is quite energetic because it is equipped with two 1000W hub motors.
The scooter presents a dashboard displaying the battery charge level, the time traveled, an odometer with your speed, the mode of use selected and many other functions ... With its double LED headlights, on fire front and rear and its integrated brake lights, your visibility and safety are assured. For greater safety on the road, it is composed of an air suspension, a disc brake and an electric front / rear brake.
Top speed: 25 km / h (60 km / h on private road)
Range: 80-100 km
Charging time: 10-12 h (80% after 6 h)
Authorized weight: 130 kg
Weight: 30 kg
Wheel Size: 10 inch Tubeless
Motor power: 2 X 1000W BLDC Dual Motor Hub
Slopes: 37%
Headlight: front and brake light
Flashers: yes
Battery: Lithium-Polymer 60V 23.4Ah (1404Wh)
Unfolded dimensions: 122 x 57 x 118 cm
Folded dimensions: 125 x 25 x 40 cm
Double disc brakes and electric brake
Suspensions: front and rear "Dual Air Spring Suspension"
Color: Black or White
Warranty: 2 years, parts and labor. (1 year for the battery)
Offered services!
1 free interview!
10% reduction on all wearing parts!
10% discount on the purchase of a new battery!
10% discount on the purchase of a new charger!
10% reduction on the purchase of a helmet or a protection pack of your choice!
All our electrical products comply with Belgian legislation.
All our electrical products are clamped at 25Km / h and thus comply with the Belgian legislation in force.
Find out about the laws of your country to be in good standing.
We take no responsibility if you unleash your electric machine!
Please read our terms of use carefully for more information.
100% tax deductible!
You have a VAT number?
Be aware that VAT is 100% deductible, save 21% thanks to your VAT number by placing the purchase of your electric product (scooter, skateboard, monoroue) at your expense. 
Inquire with your insurer for more information.
Eco-checks!
We accept payments by eco-checks, in cash in the store and payment by card on the website, valid only on travel products: scooters, monoroues, bikes, skateboard, longboard...!
If you wish to pay by eco-checks on our website then you must buy a voucher of the amount you wish to spend in eco-vouchers and then use this gift voucher on our website to buy any product. 
Head here to buy a gift voucher with your eco-checks payment card: https://www.inrevolta.com/en/accessories-skateboard-longboard/voucher.html
Autonomy and speed of electrical products
Variables according to the weight of the person, the terrain and the weather outside.  
Maintenance of electrical products
The maintenance of electrical products is mandatory as for bicycles, motorcycles and cars, to do every 300 km by us, or by yourself.
We offer two maintenances for any electrical product purchased from us, the following maintenance will cost you 25 €.
The interview has half an hour of work and consists of checking the correct tire pressure, screws, check if there is no play, change grip if necessary and finally test it.
Do not neglect the interviews, as a precaution the maintenance must be done every 300km traveled, beyond 700km traveled it becomes dangerous for the used to use it if it has not done any maintenance, because there may be a risk of detachment of parts, everything depends on your usual use of course.
Legislation for electrical products
An electrical product is considered to be a moving device.
If its maximum authorized speed was 18 km / h previously, since 01/06/2019, 25 km / h are legal.
If the driver is traveling at walking pace (i.e. a maximum of 6 km / h), he is simply subject to the rules applicable for pedestrians. On the other hand, from 7 km / h and above, it will then be subject to the regulations which govern the behavior and position of cyclists on public roads.
Remember that to be able to drive a displacement machine:
Wearing a helmet is not compulsory.
You don't need a driver's license.
There is no minimum age.
It is not necessary to take out compulsory insurance.
It does not have to be registered.
Between nightfall and daybreak or in any circumstance that does not allow sufficient visibility of 200 meters, users traveling on the roadway or the cycle path must be equipped with a white or yellow light at the front and red on the back. If they are traveling on the left side of the road, the lights will be reversed.
Regarding the load, the front and rear dimensions cannot exceed 50 centimeters and laterally 30 centimeters.
Finally, since an unmounted vehicle is not a vehicle, it can be parked on the sidewalk.
Source: https://www.police.be/5325/actualites/trottinettes-electriques#:~:text=La%20trottinette%20%C3%A9lectrique%20est%20consid%C3%A9r%C3%A9e,les%2025km % 2Fh% 20sont% 20r% C3% A9glementaires. & Text = Let us remember% 20that% 20pour% 20pouvoir% 20conduire, helmet% 20nis% 20not% 20obligatory.
We care about your safety, for this purpose we offer you a discount on all our protections (helmet, elbow pads, knee pads) with the purchase of any electrical product.
We prefer to know that you are safe than in danger, for your safety and that of others, please respect the highway code and equip yourself with a helmet, adequate protection and be visible on the road by wearing a yellow vest .
All our electrical products are clamped at 25Km / h and thus comply with Belgian legislation, we take no responsibility if you unleash your electrical machine!
All these instructions concern Belgium only, find out about the laws of your country if you live outside Belgium.
VAT
Do you have a VAT number?
Know that VAT is 100% deductible, save 21% with your VAT number by placing the purchase of your product such as electric scooter, electric skateboard or monoroue at your expense.
Inquire with your insurer for more information.
Test
It is possible to test an electrical product for free in our store before buying it, but please bring your identity card.  
Conformity
All our products sold comply with the European laws in force.
Quality
We select for you only the best brands to ensure the best quality of all our products.
We take care to test all our products before putting them on sale to best meet the requirements of our customers.
After sales service
We have a professional repair shop equipped with the best tools to ensure a fast and efficient repair service.
If you wish to have a maintenance or a repair then you just have to deposit your product in our store or you can directly have it delivered with us, and we will take care of it as soon as possible after the reception, however inform us by mail or by phone, briefly mentioning your desired requirements.
The repair quotation is completely free, however the price of the repair and maintenance varies depending on the product and the repair in question.
We agree to do maintenance and repairs for products that were not purchased from us.
Warranty
All our products are guaranteed for 2 years.
For electrical products the warranty is 2 years on the mechanics and 1 year on the electrical (display, controller, battery).
Our electrical products are waterproof on wet roads as well as fine rain, but are not waterproof for puddles and heavy rains.
Definition of a fine rain (drizzle): the drizzle, or drizzle, is a type of precipitation whose drops of water seem to float in the air thanks to their small size (from 0,2 to 0,5 mm) .
In Belgium you can easily find out about rainfall (quantitative rainfall assessment) on the website www.meteo-info.be
All warranties will be void if the expert proves that you have abused in the rain, in puddles or on the roads on which salt has been deposited to melt the snow, as the salt seeping through damages all electrical components.
Delivery
- Delivery time: 2-5 working days.
- Carrier: Dpd/UPS, the driver will pass to your home once, if you are absent he will iron a second time, and if you are still absent then they will leave you a notice of passage by asking you to contact them to fix another delivery or leave the package in a relay point near you.
- Destination: to all of the following countries: Austria, Belgium, Bosnia-Herzegovina, Bulgaria, Croatia, Denmark, Estonia, Finland, France, Germany, Greece, Hungary, Iceland, Ireland, Italy, Latvia, Lithuania, Luxembourg, Spain, Norway , Netherlands, Poland, Portugal, Czech Republic, Romania, United Kingdom, Serbia, Slovakia, Slovenia, Sweden, Switzerland, USA, Monaco
- Insurance: Your order is insured in case of loss or theft, you will be immediately refunded or you will receive a new order at no extra charge if the package is declared as lost or stolen!
- Tracking number: You receive your tracking number automatically by email, you can also track your package in the "my account" section.