Search results ( products)

Smolt & Co Z1000

45Km/H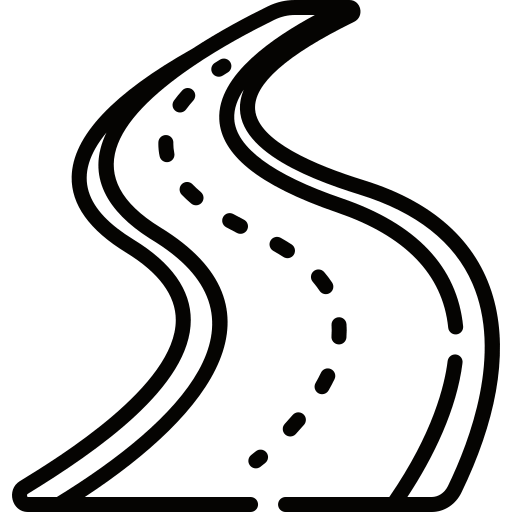 70Km

6H

150Kg

21Kg
Off-road electric scooter Smolt & Co Z1000 of the brand SMOLT AND CO, model 2019
Offered services!
A FREE HELMET, VALUE OF 45 €!
Free delivery!
1st complete revision (value of 25 €)!
-10% on all wear parts!
-10% on the purchase of a new battery!
-10% on the purchase of a new charger!
-10% on the purchase of a helmet or a pack of protections of your choice (enter the promo code '10PROTEC' in the basket after adding this article and the protection of your choice)!
Helmet free with promo code "FREEHELMET" to add to cart.
Official Distributor!
InRevolta is the official distributor of the Z1000 electric scooter throughout the Benelux!
Test and review!
Rating 5 out of 5 on the website lesnumeriques.com
Rating of 4.8 out of 5 on 01.net
100% tax deductible!
You have a VAT number?
Be aware that VAT is 100% deductible, save 21% thanks to your VAT number by placing the purchase of your electric product (scooter, skateboard, monoroue) at your expense. 
Inquire with your insurer for more information.
Eco-checks!
We accept payments by eco-checks in our store on all electrical products!
Description
The Z1000 is a unique model in France with a design that you will not find anywhere else. Developed by Smolt & Co, it is intended for thrill-seekers and users looking for comfort and safety. Smolt & Co offers a reliable and robust electric scooter by offering a responsive, responsive service with a high level of expertise
Its high-end equipment makes it a gem of technology. With a 1000-watt motor on the 10-inch rear wheel and a large 48-volt battery, it is full of vitamins and generosity.
Power and autonomy are at the rendezvous: reach nearly 45 km / h in sport mode and a maximum distance of 70 km in eco mode. It adapts to all driving styles with the look of a sports car offering unparalleled driving comfort.
A POWERFUL AND ENDURING TROTTINET
A beautiful autonomy
Assembly with the best LG 2600 accumulators, their quality allows a low self-discharge. Made of lithium, it is compact and lightweight. This battery has no memory effect: the amount of energy restored does not decrease over time.
The total power it delivers is 624 watts. 13Ah is its ability to hold the load in time and 48V is the voltage delivered by the battery. As a result, it can restore 13 amps in one hour or 1 ampere for thirteen hours.
The Z1000 offers excellent autonomy, which differs according to the modes used, which we will detail later. Drive up to 70 km in eco mode, 45 km in normal mode, and 25 km in sport mode. Recharged between 4 and 6am, she is not too greedy in energy and fits appropriately in sport mode. The battery cycles vary between 1000 and 1200 depending on its use.
The battery indicator appears on the LCD screen on your handlebars. When the last quarter is reached, the remaining capacity is about 20%.
A scooter that has recovery
Its 1000-watt brushless motor is one of the highlights of the Z1000. He has recovery and surprises with his responsiveness. Located in the rear wheel, it is compact and very quiet for the performance it delivers. She has an impressive couple for her size.
Tested by our team, the speed announced by the meter is reliable and real.
In support of the trigger, the acceleration is straightforward without being brutal. It's a generous scooter in his effort. Its speed is very suitable in the ribs up to 30% thanks to the powerful torque of its engine. In sport mode, reach a maximum speed of 45 km / h and experience new sensations.
Opt for cruise control on long straight lines. It engages automatically at constant speed without the need to keep your finger on the accelerator. It cuts by a simple braking or a trigger.
A QUALITY DESIGN
Aviation aluminum offers high mechanical strength. It is a safe bet: it avoids corrosion and does not deteriorate with temperature differences. Thanks to its low density, the Z1000 remains light for the performances it delivers.
The satin powder coating is scratch resistant and gives a matte appearance to this scooter. Unlike most other models in its class, its design increases its life.
EASY ON ALL TERRAIN
Shock absorbers for all tests
The Z1000 is equipped with spring suspensions at the front as well as at the rear. They allow a good absorption of the irregularities of the surfaces, and filters well the shocks. In addition, they protect the mechanical parts and reduce the impact on the scooter. Technically, they require little maintenance.
You will enjoy a great flexibility of driving, the wheels being permanently in contact with the ground. Its suspensions are ideal for overcoming obstacles or sidewalks. They are also an asset on bumpy or dented roads so you do not force on your arms.
Custom tires
The tires of this electric scooter have been ideally designed for all driving, sporting or softer, and allow you a good absorption of roughness of the road.
Get 10-inch inflatable tires on the front and rear. The recommended pressure is between 2.8 and 3.4 bar. However, for maximum autonomy and performance, and to avoid the risk of tire punctures or abnormal tire wear, choose a pressure of 3.4 bar.
Its thickness of gum allows it to be very resistant and to well tackle the irregular roads with or without hollows and depressions. Its tires adhere perfectly to the road even in tight turns.
This excellent handling allows you to drive with confidence.
SAFETY FIRST
Undeniably, this is one of the strong points of the Z1000. With its front and rear disc brakes, a few meters are enough to stop at full speed. This is a feat that the user could not do on a device that reaches 45 km / h.
With its engine power shutdown system, it provides all the security sought. It is a progressive braking but not brutal, whose distance is very short during emergency braking.
The braking power is impressive while remaining controllable.
In addition, the LED lights are powerful and inform you of your presence. Their range secures your driving when the brightness is reduced. To see and be seen is a golden rule of safety to which this scooter responds perfectly.
AN ERGONOMIC TROTTINET
Unique design
Its name is not anecdotal, the Z1000 is a reflection of the position when you pilot it. Its adjustable handlebar allows an offset angle forward so you do not have to stand too far back.
Moreover, she does not look like any other! Unique and sophisticated, it looks like a big one. Its black and gold finishes are perfect for a touch of modernity. With its powerful LED lights, visibility is maximum. Its front lights located on each side of the platform, are round and light up several meters. Its rear light is constantly on and illuminated like a brake light during braking.
A wide deck that fits all
It adopts an extended deck, design and offering all the necessary comfort. The user adopts the attitude he prefers: everyone has his favorite position on the platform: on the side, feet parallel, one foot behind the other stalled on the rear mudguard ...
With its grip, your feet will be stable when cornering or passing obstacles, it supports up to 150 kg.
A smart handlebar
Whatever your size, it offers a two-level adjustable height column. For users measuring less than 1m75 or sitting, the first notch is recommended. Beyond that, we recommend the second level so as not to force for driving the scooter.
The handles fixed by a wide golden nut do not vibrate during its use and our tests have shown that they do not unscrew either. You will have a good grip with the eraser provided for this purpose to reach the accelerator which is, intuitively, in the extension of your fingers.
An effortless folding system
The folding and unfolding of the electric scooter is done in a kick with a golden pedal located on the deck. The system is easy and hyper-flexible. Everyone can fold it without effort. In addition, with its retractable handles, it is super compact to store in a trunk of car, camper or boat.
It is so practical that you will not be able to do without it!
THE MORE OF ITS EQUIPMENT
A complete dashboard
The LCD screen attached to the handlebars of the Z1000 is your dashboard. You can adjust your speed via three modes:
Mode 1 or eco that caps the speed at 15 km / h with a gentle and progressive acceleration.
Mode 2 or normal with a maximum speed of 25 km / h. The acceleration is more obvious and sensitive without being abrupt.
Mode 3 or sport with its top speed of 45 km / h reached in a few seconds.
It displays a complete set of information:
Speed ​​by a counter whose accuracy has been tested by our team.
Total mileage
The mileage of the last trip
autonomy
The lighting of your LED lights
Safety and comfort
Everything has been designed to make your journey safe. During its use, you will appreciate its handles and its silicone brake levers that bring you comfort and stability over long distances.
Warn of your presence or arrival with the horn on the handlebars and use the convenient side stand to park without unbalancing.
Cruise control
Cruise Control activates automatically when you are at a constant speed for 30 seconds. You can take your finger off the accelerator and enjoy the ride. It is deactivated with the first braking or by simply pressing the trigger.
Convenient USB port
Located at the top of the column under an extra flexible plastic protection, it can charge its mobile or any multimedia device with this connection.
To remain safe and ride safely when connected, it is advisable to bring the phone holder to fix on the handlebars.
Seat and accessories of the Z1000 as the phone holder are not included, but can be ordered separately but the manpower for fixing the saddle is offered!
COMPONENTS OF CERTIFIED BRANDS
Smolt & Co is a French brand with a workshop and a stock of spare parts in France offering excellent responsiveness.
All components have been chosen to guarantee quality and reliability. They are controlled by our on-site quality department at each production output.
With the Z1000 and unlike all competing models, we give you a big advantage for punctures. Replacing an inner tube on a front wheel is easy because there is no connection that prevents it from being disassembled quickly. On the other hand, on the rear wheel the motor connection is a disadvantage that is time consuming and requires the dismantling of many components. On the Z1000, an easily accessible waterproof connection makes it possible to replace the air chamber as quickly as before.
Your product is guaranteed 2 years out of wear parts and the service is assured by our services.
A unique design and a scooter that breathes originality. A solid and reliable design, especially designed for your safety. Breathtaking performances at nearly 45 km / h. A braking system and suspensions that bring flexibility to his driving. The Z1000 is more than an electric scooter, it's a lifestyle!
| | |
| --- | --- |
| COLOR AVAILABLE | Black, gold, silver |
| DIMENSIONS | 1190 x 1200 x 500 mm |
| FOLDED DIMENSIONS | 410 x 1220 x 260 mm |
| WEIGHT | 21 kg |
| MAXIMUM SPEED | 45 km/h |
| AUTONOMY | 70 km in Eco mode, 45 km in Normal mode, 25 km in Sport mode |
| ENGINE POWER | 1000 Watts (Motor Brushless) |
| WHEEL / TIRE | 10 inches |
| BATTERY | Lithium-ion 48V 13Ah, cellules LG 2600 |
| CHARGING TIME | 4 - 6 hours |
| LIFETIME BATTERY | 1000 - 1200 cycles (according to use) |
| CHARGER | AC charger 54,6V 2A |
| MATERIALS | Aviation aluminum |
| MAXIMUM LOAD | 150 kg |
| MINIMUM LOAD | Any |
| MAXIMUM INCLINATION | 30% |
| OPERATING TEMPERATURE | - 10°C - 40°C |
| LED INDICATOR | Yes, LCD screen: speed, total mileage and last run, range, LED lights, 3 levels of adjustable driving, cruise control... |
| LED LIGHTS | Yes, two in the front and one in the back |
| BLUETOOTH | No |
| SMARTPHONE APPLICATION | No |
| SECURITY | Disc brakes and suspensions (front and rear) |
| WARRANTY | 2 years, battery 1 year and out of wear parts |
| ACCESSORIES PROVIDED | AC charger and operating instructions |
| CERTIFICATIONS | CE, Rohs, Msds |
| EAN 13 | 3760273330217 |
Autonomy and speed of electrical products
Variables according to the weight of the person, the terrain and the weather outside.  
Legislation for electrical products
No need for a license or a license plate.
Any electric object is allowed to drive up to 25 km / h on the road and 6 km / h on the sidewalk.
You are allowed to drive up to 45 km / h maximum on the road with assistance mode only.
We care about your safety, for this purpose we offer you a discount on all our protections (helmet, elbow pads, knee pads) with the purchase of any electrical product.
We prefer you to know in safety than in danger, for your safety and that of others, respect the rules of the road and equip you with a helmet, adequate protections and be visible on the road by wearing a yellow vest .
You are allowed to drive more than 45 km / h on a closed circuit only.
The electrical products that are sold that exceed the speed of 45km / h are mainly intended for users who have a significant weight and who wish to cross steep climbs without difficulty.
All these instructions concern Belgium only, find out about the laws of your country if you live outside Belgium.
Insurance
Insurance is not mandatory, but strongly recommended in case of accident to make you avoid paying high fees from your pocket!
An average accident can cost you around 3000 euros, a medium injury accident can cost you around 17 000 €.
Go to your insurance to insure your electric product, as a rule all family RC cover you for free up to 25 km / h, if you still want to be covered more than 25 km / h then you will have to pay extra each year to your insurance which is about 50-70 € per year, inquire with her for more information.
Another insurance that may be of interest to you is the one that covers you in case of loss, theft and breakage. Electrical products have a budget, it will only cost you about 10% of the amount of your product to ensure a full year in this type of situation.
All these instructions concern Belgium only, find out about the laws of your country if you live outside Belgium.
The only insurance we offer you is if your parcel is lost or stolen on delivery, then we begin a survey with our parcel shipping service and you are refunded the full amount of your payment or you are sent back express the same product without additional cost.
VAT
Do you have a VAT number?
Know that VAT is 100% deductible, save 21% with your VAT number by placing the purchase of your product such as electric scooter, electric skateboard or monoroue at your expense.
Inquire with your insurer for more information.
Test
It is possible to test an electrical product for free in our store before buying it, but please bring your identity card.  
Conformity
All our products sold comply with the European laws in force.
Quality
We select for you only the best brands to ensure the best quality of all our products.
We take care to test all our products before putting them on sale to best meet the requirements of our customers.
After sales service
We have a professional repair shop equipped with the best tools to ensure a fast and efficient repair service.
If you wish to have a maintenance or a repair then you just have to deposit your product in our store or you can directly have it delivered with us, and we will take care of it as soon as possible after the reception, however inform us by mail or by phone, briefly mentioning your desired requirements.
The repair quotation is completely free, however the price of the repair and maintenance varies depending on the product and the repair in question.
We agree to do maintenance and repairs for products that were not purchased from us.
Warranty
All our products are guaranteed for 2 years without exception, except electric scooters, electric skateboards and electric monoroues which are guaranteed 2 years on the parts and 1 year on the battery as well as all the electrical components.
Our electrical products are waterproof on wet roads as well as fine rain, but are not waterproof for puddles and heavy rains.
Definition of a fine rain (drizzle): the drizzle, or drizzle, is a type of precipitation whose drops of water seem to float in the air thanks to their small size (from 0,2 to 0,5 mm) .
In Belgium you can easily find out about rainfall (quantitative rainfall assessment) on the website www.meteo-info.be
All warranties will be void if the expert proves that you have abused in the rain, in puddles or on the roads on which salt has been deposited to melt the snow, as the salt seeping through damages all electrical components.
The only electrical product that we currently have, which ensures you a seal for any type of condition (showers, snow, puddles, except diving into a pool of course) is the Z1000 V2 Smolt and Co.